4 Bad Habits and How to Get Rid of Them This Ramadan
We've all got bad habits that we want to shake off this Ramadan. Some of those changes are pretty small changes in our habits and some huge but either way, they're things that hold us down from achieving the most during this Holy month. We always hear how Ramadan is a time to help us develop good habits to keep us going for the rest of the year but we don't always talk about how Ramadan should also be a time to remove the bad habits we've already picked up.
Other than fasting and worship, Ramadan is the perfect opportunity to teach ourselves self-discipline and the benefits of giving and sacrificing for the sake of something far greater and better for ourselves in the long run. Whatever your bad habit may be, we've got a list covering some of the biggest time-wasters and deal breakers when it comes to practicing your faith in the best way you can and ways to help break off these bad habits too!
Social media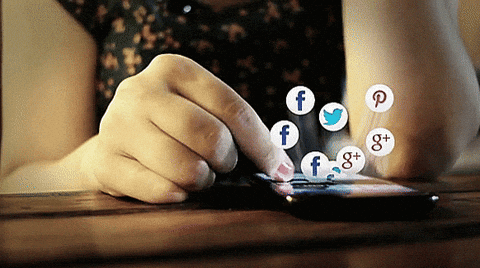 If you find yourself constantly refreshing and checking up on different social media platforms giving yourself a five minute break before you check up on them all again, chances are you're probably spending more time than you should on your social media. Don't get us wrong – we love a good scroll through social media, but everything in moderation, right?
If you use your phone the most to check these platforms why not install a few apps this Ramadan to help boost your imaan (faith) and turn those notifications on, and your social media notifications off so the next time your phone bells – it'll be for something beneficial.
Shisha
 You know that shisha isn't the best thing for you and despite telling everyone that you only do it socially and around friends – ask yourself how often you meet up with friends for shisha and how close this gets you to your faith. If the answer is not much, then Ramadan is the best opportunity to get you and your friends gathering together without relying on shisha to get the conversation bubbling.
Gossip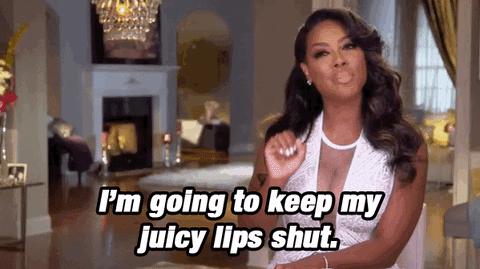 We've all been guilty of this at least once, and if it's not starting the goss, then chances are we've been in a conversation listening in on some. Judging others has never resulted in any good and as simple as it is to say that judging and gossip is bad, we also know how hard it can be to shake off that bad habit. Start off by not talking about others unless it's good and if you get caught into a conversation gossiping about others – be the one to end it and move the topic onto something else that's positive and productive.
Swearing
 You don't really know when it all started but it has stuck and you find yourself swearing every other sentence without even noticing it. Find all the words that you don't want to use anymore and get your family and friends to pick up on them every time you use it. You'll be surprised how much you use them at the start, but by the last 10 days your sentences will move from explicit to clean all in one sweep.
What are some other big bad habits out there and what are your tips to help get rid of them this Ramadan? We'd all like to improve this Ramadan so share them over on our Facebook page!